Welcome to the Launton Village Players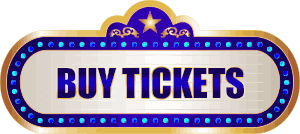 2024 Panto: Rapunzel
Our 2024 panto will be "Rapunzel", written and directed by Julia West, with original music by Steve Webber. There will be 7 performances from Wednesday 14th February to Saturday 17th February 2024 in Cooper School Performance Hall, Bicester.
We've got a fantastic original script, packed with comedy, magic, audience participation and live music. There are free puzzle sheet for children, as well as free glowsticks in the interval so they can join in with the magic in the second half!

All profits will be donated to Bicester Autism, who provide much needed support and opportunities to the families and carers of autistic children, those with ADHD or those awaiting a diagnosis of autism or ADHD.
Our Thursday morning performance will be a "Relaxed Performance", aimed at those who might require a more relaxed environment. The show will be exactly the same but we hope to make the following adaptations:
House lighting will be kept on at low levels throughout (apart from one scene which you will be warned about).

Music will be turned down and there won't be any very loud bangs.

The auditorium doors will be left open so that you can come and go as you please.

The foyer will be available to use as a chill out space.

A visual story will be made available before the show.

The main characters will be introduced before the show begins.

The cast and crew will have an open attitude towards audience noise and movement.
Click on the poster opposite for more details, or click the "Buy Tickets" banner above to be taken to our ticket site!
Do enjoy looking at our website and finding out about our organisation, and we hope that you will come and enjoy our productions

Launton Village Players has been entertaining the local community for many years and is widely supported and often complimented on the magic of its shows. LVP has been the proud winner of several ODN awards.
And it isn't all about performing on stage! Wonderful comments are often made about the quality of the stage set, music, lighting and costumes used in our productions. All are originally created especially for each production by many hard working members of LVP.
Why not come and join us......
Everyone is welcome.
If you are a member of LVP, please click here to access the Member's page, which includes lots of useful information, as well as details of our next rehearsals and social events!